Environmental Impairment Liability Insurance
Business insurance protects your business from potential claims and or legal issues. Every business faces unique risks. All Canadian businesses take some risks, but taking too many risks or failing to take protective measures can lead to business losses. Business insurance is important because it can help protect your business from financial loss in the event of a catastrophic event, such as a fire, flood, or natural disaster.
Business owners often get frustrated with the process of getting quote, understanding coverage needs, and who to trust. In this video, we break down exactly what business insurance and will show you the way to get fastest possible business insurance quote.
Join thousands of Canadian businesses that are already protected!
Join thousands of customers who have trusted Aaxel!
Get a quote and save up to 40%
You are just moments away from getting covered & savings!
Aaxel Insurance serves all your insurance needs
under one roof!!!
As a valued customer, your one call does it all. We will work hard to make sure, your insurance needs are met under one roof at a very reasonable cost.
What Is Business Insurance?
Business insurance covers businesses against insured losses that may occur during the course of business operations. e.g. General Liability, Bodily Injury, Property Damage, Crime, Errors&Omissions,Boiler & Machinery or Business interruption etc.
There are many types of insurance coverage available for businesses & it depends on various factors including line of business, revenue, end use of product and the type of clientele.
Most businesses need coverage against General Liability, Business Property, Crime, Business Interruption, Errors & Omissions, Legal Expenses &, Cyber Liability.
Why Aaxel Insurance Brokers?
Because we offer a lot more than a policy.
Purchase your business insurance with ease at a very comparative rate plus ease of management.
Best Digital Experience
Although, we are just a call away!
Always Here For You
We're here for you 24 * 7
Full Transparency
Best Coverage, Best price, clear language
Independent Insurance Broker
Being independent we work for you, not for an insurance company
Your Coverage,
Your Way
Your insurance as per your needs, your way!
Savings
We compare your rates across the available markets and save!
Our Trusted Insurance Partners
We represent almost all major insurers, Over 60+ of insurers. Yes that's right!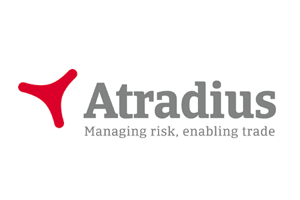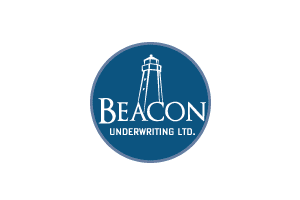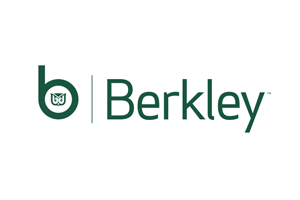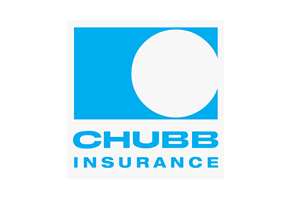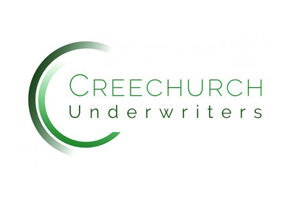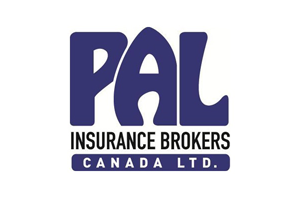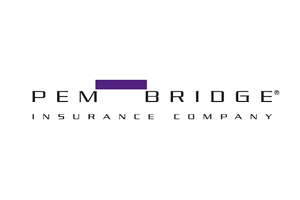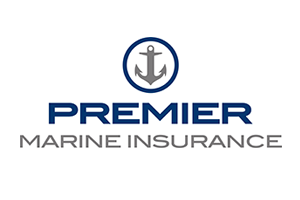 Previous
Next

What our customers say about us?
Our customers ❤ us, and so will you!
Learn why thousands of Canadian small businesses trust us with their insurance needs.
For over 25 years I have been working with various insurance brokers who provided insurance coverage for my many vehicles, home and business.The services I received from Mrunal Shah at Aaxel has been outstanding. Mrunal has always took the time to address any concerns I have, she always go the extra mile to see that I am getting the best value for money.I would never trade Mrunal Shah and Aaxel for any other. I am happy to be a client of Aaxel insurance servicing my business, home and auto insurance for the last 3 years. I have found a home and would never trade Aaxel for anyone else.
Errol HenryPresident TECH WAVE Communications
I am insured with Paul Mann/Aaxel Insurance since 2005 when i started my trucking company. Now i own a good size fleet and i am very satisfied with the service i receive from Aaxel Insurance. Aaxel has grown multi fold, has multiple offices. Aaxel's success can definitely be attributed to the best customer service they provide at ease. I strongly recommend if you are looking to change your broker or get second opinion for your insurance needs.
Vipin SharmaOracle Canada
I am very much satisfied from the services of Aaxel Insurance and my broker Prathibha Balaji. I never interacted with such a nice as a person in my professional tenure especially in the Insurance industry who is very knowledgeable, esthetical in her advice, prompt with her responses and most dedicated professional, she is always helpful and provides the best of her services with fullest honesty.
Uzma MazharMississauga ON
Previous
Next
Claim Examples
General Liability
A client of yours successfully sues your business that he slipped and had injuries as he was shopping at your grocery store.
Your CGL coverage covers the legal expenses, medical fees and or any award in favor of plaintiff.
Commercial Property
Your business suffers a fire loss resulting in damage to office interior, furniture & office equipment.
Your business policy will pay for the cleanup costs & costs to replace office interior, office equipment including furniture & computer equipment.
Boiler & Machinery
Your machine shop business suffers an explosion resulting in property loss.
Your business policy will cover under Boiler & Machinery section all the losses to property and or any business interruption.
Crime
Your employee collected payment from your clients and never submitted to you.
Your business policy will cover under Crime up to the crime limit in your policy.
Business Interruption
Your grocery store suffers water damage loss resulting in business interruption.
Your business policy will cover you against business interruption subject to type of coverage you have and its limits.
Cyber Liability
Your Life insurance business suffers a data breach.
Your Cyber liability policy will covers costs incurred to notify your clients , credit monitoring, computer forensics, reputational damages, civil damages etc.
Frequently Asked Questions About Business Insurance

Get straight and simple answers to all your business insurance frequently asked questions.
These FAQs were gathered from Canadian business owners like you.
What does Business Insurance cover?
Business Insurance Policy is a package of insurance policies and or coverage that most of the business owners will ever need.
Insurance companies bundle all these policies and or coverages and sell them as one product. Insurance companies will often have various bundles as per the needs of their customers.
Each business has its own needs depending upon various factors. In today's market, you will find following policies either all of them bundled together, offered as optional coverage or sold separately:
Commercial General Liability Insurance (CGL)
Commercial Property Insurance
Product Liability Insurance
Crime
Business Interruption
Boiler & Machinery
Professional Liability Insurance (also known as Errors and Omissions)
Cyber Liability Insurance
Directors and Officers Insurance
Legal Expenses coverage
Pollution liability
How much does Business Insurance cost?
For a business insurance policy, your insurance cost will depend on the following factors:
Business size;
Business location& or location;
Line of Business
Years of experience;
# of years of insurance history
Gross revenue;
Policy Limits;
Number of employees; and,
Insurance claims history.
Does my business needs Business Insurance?
Regardless of your business size or line of business, insurance is necessary for the survival of business in long-term.
Business insurance covers businesses against insured losses that may occur during the course of business operations. e.g. General Liability, Bodily Injury, Property Damage, Crime, Errors & Omissions, Boiler & Machinery or Business interruption etc.
Your business is not same as others hence your coverage requirements will be different than others. Speak with one of our licensed broker to find a policy that meets your businesses's unique insurance needs.
Is Business insurance mandatory for me to start business?
Business Insurance is not mandatoryto start a business. However, business insurance protects your business against various risks a business may face.
On the same time, you will also need business insurance to satisfy your landlord's lease requirements, your client might ask you to provide proof of insurance before they let your start work or if you are part of a professional organization they might have their own requirements e.g. Accountants, life insurance agents, chiropractors, Insurance brokers, dentist, lawyers have requirements from their regulators to have certain type of coverage.
What does Business Insurance not cover?
Business Insurance does not cover WSIB, Commercial auto insurance, contractual liability, intentional criminal acts, cost guarantees, or cost estimates you provide.
Can I claim Business Insurance as a business expense?
You are buying coverage for your business and it is tax-deductible expense.
Insurance premiums that you can deduct from your taxable income may include commercial general liability insurance, professional liability insurance, commercial property insurance, cyber insurance, and many more.
How much business insurance do I need?
Business owners often ask how much insurance limits they need. It solely depends on your business, nature of business, your clients, size of business etc. Discuss your business in detail with one of our business insurance brokers; identify the risks your business sis exposed to and what can be retained and what can be transferred to insurance. Check with your accountant limits of stock, equipment, seasonal fluctuations and if needed get appraisal done depending upon size of your business.
I run a home-based business. How should I cover my business?
Your home insurance does not cover your business insurance and you must disclose to your insurance company that you have a business exposure at home. Most home insurance companies cover certain type of businesses if you disclose this to them for a cost. However, those extensions offer limited coverage.
Home insurance does not typically cover the physical assets associated with your business, such as stock or inventory, or liability issues that occur in your homes, such as a slip and fall injury.
We recommend you to speak to one of our business insurance brokers to understand the limitations and restrictions of your business insurance policy.
In general, we recommend not mixing home insurance with business insurance. You should protect both your home and business with separate insurance policies.
All
Car Insurance
Classic Car Insurance
Motorcycle
Boat
RV/Motor Home
Home Insurance
Condo Insurance
Tenant's Insurance
Rental Property Insurance
Cottage Insurance
Ready To Start? Let's Get a Quote!
What coverage do you need?
Best quote from leading insurers.
At Aaxel, we simplify the process of getting insurance so that you get the coverage you need, quick and easy!
Our friendly support team is always ready to answer questions, we're just a click or a phone call away.